Psychiatry's Overview: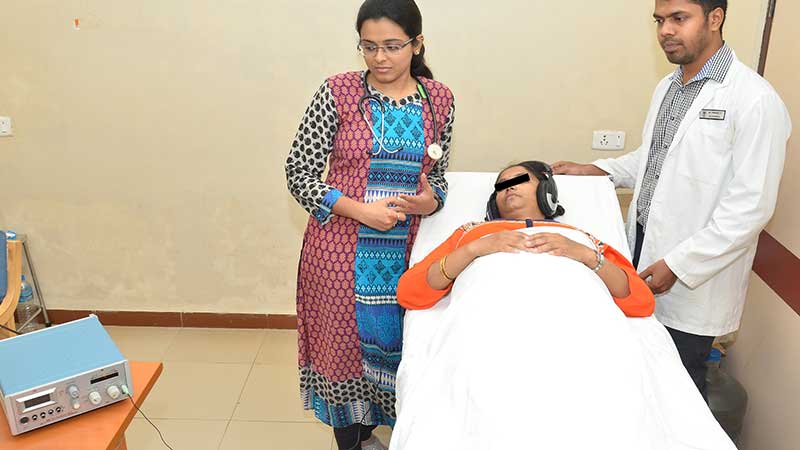 "Psyche" means the mind, and "iatry" means the medical treatment. Psychiatry is the medical speciality that deals with the assessment and healing of the mind. The healthy mind being a very important part of health, even more asserted by the WHO definition of health viz. "State of complete physical, mental, and social well-being, and not merely the absence of disease or infirmity." At SSIMS and RC the department of psychiatry has been actively involved in patient care & public awareness regarding mental health.
Department staff include qualified psychiatrists, clinical psychologist & clinical assistant supported by clerk, attender, striving for quality care as a team.
Equipped with latest equipment as Bio-feedback machine, ECT machine (EEG monitored), ECG machine (both portable and stationary). Testing services include I.Q. testing, psychometric and psycho-diagnostic scales and questionnaires
The Department has 4 Consultation rooms, ECT Room, ECG Room, Seminar room of capacity to accommodate 30-35 persons. A well updated departmental library for staff and students.
We do have dedicated clinics for sub-specialities in psychiatry, such as de-addiction, child psychiatry and Geriatric psychiatry and MR clinic once a week on different days. Consultation liaison is a significant part of psychiatry service. The consultants attend regularly to references from other medical and surgical specialties for patient consultation, assessment and management. This dept. gives consultation service for students in stress, depression & regular psychological counselling, Bio-feedback, J.P.M.R & other relaxation therapy. & child guidance clinics plus psychiatry.
Awareness and Stress Management sessions:
In an effort to create better awareness in society and decrease the stigma associated with mental conditions the department of psychiatry has been conducting Stress management sessions in school PUC and degree college students, and bank employees etc.
Also for the medical college's new batch of first year students along with the students welfare committee a Stress management lecture was organised recently.