Dermatology Overview: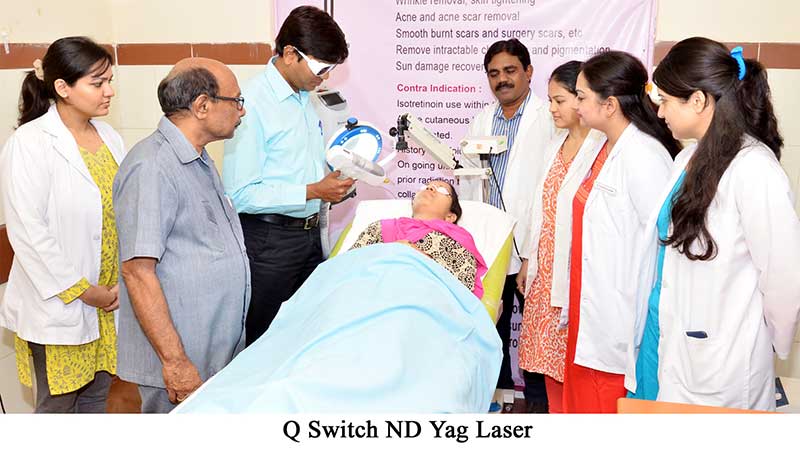 Dermatology is a branch of medicine that is concerned with the diagnosis and treatment of skin and its appendages, venereology is the study of sexually transmitted infection,leprology study of leprosy.
Dermatologists not only treat using medicine but also perform surgical and cosmetological procedures.
Our department is well equipped with a side lab and minor OT where surgical and cosmetic procedures like cyst excision, Radio frequency, Electro cautry, skin biopsy, chemical peels, cryosurgery, immunotherapy, vitiligo surgery, PRP all carried out under aseptic precaution.
Laser room has ND: Yag and CO2 laser to treat acne scars, pigmentation, Tattoo removal.
IPL - Intense pulse light is used for laser hair reduction.
A regular scheduled discussion is held every day of the week which includes seminars, Journal Club, Case presentation, Histopathological slide discussion.
Interdepartmental case presentations are conducted where a topic is discussed by various other departments to know every aspect of the topic.
Continued medical education CME are attended by staff and postgraduates students to broaden their knowledge and learn new aspects of the subject
Department is also equipped with side laboratory.