OBG's Overview: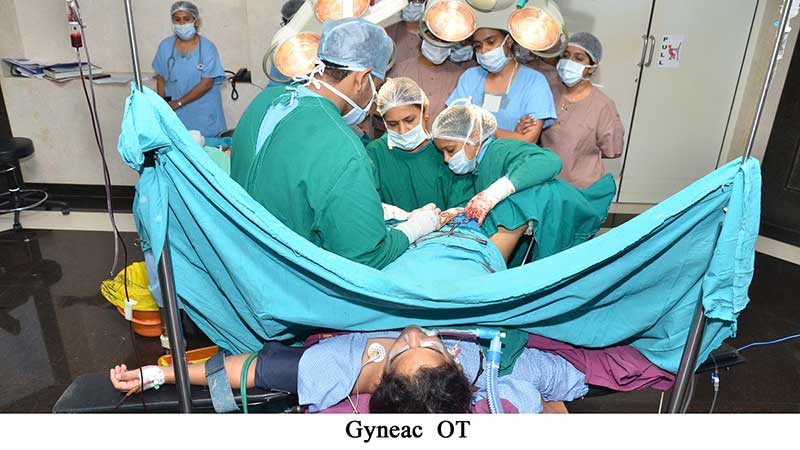 The department of Obstetrics & Gynaecology, comprising of a team of well qualified obstetricians and Gynaecologists, prides itself in providing state of art multi-speciality care of women's health. We provide antenatal care with meticulous screening of high risk pregnancies, complete care during labour in a fully equipped labour room with Minor Operation Theatre and Ultrasound scanning facilities and post-natal care and immediate care of newborn. In Labour room we provide CTG, NST and Fetal monitoring facilities. PPTCT clinic for HIV positive mothers is an important part of our maternal and child care.
We provide Out-Patient services which also include procedures like Dilatation & Curettage , Copper-T insertion, Secondary suturing, Cryo and Chemical Cauterization and Routine screening for cervical cancer with PAP smear., Cervical Biopsy and Colposcopy.
We have facility for intrauterine insemination at an affordable price for the treatment of infertility, we are in the process of initiating in-vitro Fertilization procedure very soon.
We are also actively involved in health programmes such asExclusive Breastfeedingfor first 6 months andFamily Welfare Programme, adolescent and women health awareness programmes.
We are happy to inform that OBG dept. has dedicated, skilled faculty who are capable of managing high risk pregnancy who may require tertiary care, ICU facility. We are handling complicated and malignant cases. We have facilities for both diagnostic and operative Hysteroscopy and Laproscopic surgeries.