Otorhinolaryngology (ENT)'s Overview: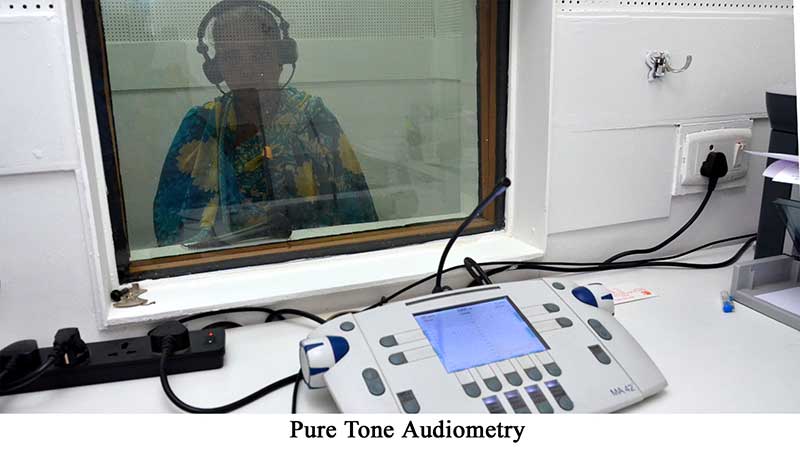 Objectives of the department:
To provide the highest possible quality of care to the patients of EAR, NOSE, THROAT & Head and Neck disorders.
To provide Outstanding education at undergraduate and post graduate student.
To create an environment to facilitate / provide opportunity for carrying out research activities in the field of Ear nose throat and Head & Neck disorders.
To inculcate the recent technological advances in understanding and better care of the patients.
To encourage participation of Post Graduates in National programmes, regional social programmes and public educational programs.
Introduction:
The Department of Otorhinolaryngology and Head and Neck surgery offers quality treatment and care to more than 30,000 patients. About 80-90 patients attend outpatient department and 4-5 patients undergo surgical treatment every day.
Education:
150 Undergraduate (MBBS) & 3 Post graduate (M.S. Otorhinolaryngology) Students. Educational programs for undergraduate include integrated teaching session, student seminars, clinical case presentations and discussions, tutorials and didactic lectures. Post graduates have regular seminars, tutorials, case discussions, journal presentations. Department has spacious seminar hall with recent audiovisual aids, library with 126 books and Digital library facilities.
Faculties:
Faculty members of the department include 3 professors, 1.Associate Professor 1 senior resident, and 9 junior residents.
Surgical Works:
Faculty members are trained in Head & Neck surgeries, rhinoplasties, skull base surgeries apart from routine ENT surgeries.
Infrastructure:
Department is having infrastructure of diagnostic and therapeutic range Operating Room equipped with finest instruments of its kind including Carl Zeiss Movena Operating Microscope, Karl Storz Endoscopy and Bronchoscopy set etc.. Outpatient department has 6 OPD Diagnostic units, Otomicroscopy, Temporal Bone dissection and Diagnostic nasal, laryngeal and otological endoscopy with recording facilities. Audiology section is equipped with BERA, Otoacoutstic Emission, ECoG, pure tone and impedance audiometry and hearing aid dispensing facilities.
Research:
Faculty members are involved in the research programs and Post graduates are encouraged to carry out research activities and to present in conferences and publish in journals. Scientific deliberations, CMEs, workshops are being organized in the department regularly and has hosted State level ENT conference in 2008. Faculty members as well as post graduates are facilitated to update the recent advances and train in sub speciality areas by attending the various conferences, CME's workshops and training programs held through out the nation.
The department of consists of balanced program of research, teaching and clinical activities with full time faculty of Otorhinolaryngists and Head and Neck surgeries. In addition to the clinical and teaching involvement, research activities are being carried out on regular basis. Faculty members have 34 research publications in their credit. Key areas of research include Bronchoesophageal disorders, Thyroid disorders and Sinonasal diseases and many other areas. Faculty member has contribution in Atlas of Operative Otorhinolaryngology and Head & Neck Surgery text book published by Jaypee Brothers.
Social Commitment:
As a part of social responsibility, department is involved in community health camps, creating awareness about ENT disorders, Radio talks, Carrying out surgeries for the poor people for free of cost.