Plastic and Reconstructive Surgery Overview: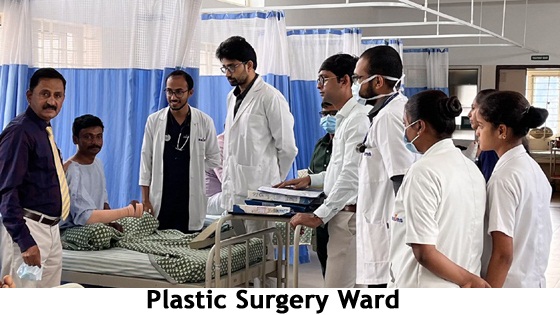 The department of Plastic and Reconstructive Surgery was established in July2007, to provide comprehensive care and facilities to the patients. To expand the facilities Plastic Surgery department started the M Ch., Course in Jun 2014 under the guidance and leadership of Dr.Shivamurthy K C.and Dr Nitin A B.Very senior and Experienced professor DrShivamurthy K C served as Prof and Head department of Plastic Surgery at Bapuji Hospital J J M medical College since Jan 1995, till he joined the department in 2014.
The department has five consultants and two M.Ch Residents (Plastic Surgery) at present. Since its inception, the Department is doing excellent work in the field of Plastic & Reconstructive Surgery including Sub specialties like Cleft and Craniofacial Surgery, Hand and Micro vascularSurgery, Cosmetic Surgery,Maxillofacial surgery and Burns Surgery. Around 22,000 surgical procedures have been performed so far. The Department has a well-equipped Operating Theatre, ICU care, Post OP ward, Inpatient and Outpatient facilities and a Burns ward, with a team of well-traineddoctors and nurses.
The Department was started with a Vision to attain a position as a premier regional, institute of importance in the field of Plastic and Reconstructive Surgery and to provide an atmosphere to attain excellence in clinical practice, and medical research.
Mission
To teach the essence of Plastic and Reconstructive surgery to the students, professionals of other medical specialties.
To provide our innovative and Comprehensive care to the patients.
To contribute not only to the specialty but to larger extent of medicine, and inculcate values of systematic surgical research amongst students and faculty alike.
Objectives
To provide training in the Plastic and Reconstructive Surgery
To provide state-of-art facilities and plastic surgery care to the patients
To contribute to community health
To promote quality research in the field of Plastic, Reconstructive and Cosmetic Surgery
The department has a 30 bedded General Ward, in addition to Private Wards, ICUs, Post Op ward, Burns ward and those referred from other departments .
Meet our Teaching Staff
Dr.Shivamurthy Kurudi
Professor &Head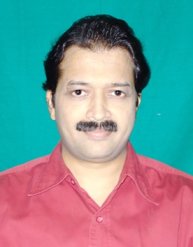 Dr.Chetan S V
Asso. Professor
Dr.Prasanna
Asst. Professor
Dr. Karthik G B
Asst. Professor
Admission to DM / M.Ch Super Specialty Courses
For eligibility criteria please read the Information Bulletin NEET-SS or visit the National Board of Examinations or NMC website.
Medical Counseling Committee (MCC), Directorate General of Health Services (DGHS), Ministry of Health & Family Welfare, Government of India, New Delhi will conduct counseling on the basis of NEET merit.
For Admission to DM / MCH SUPER SPECIALTY COURSES visit website of Medical Counseling Committee (mcc.nic.in).