Physiotherapy's Overview: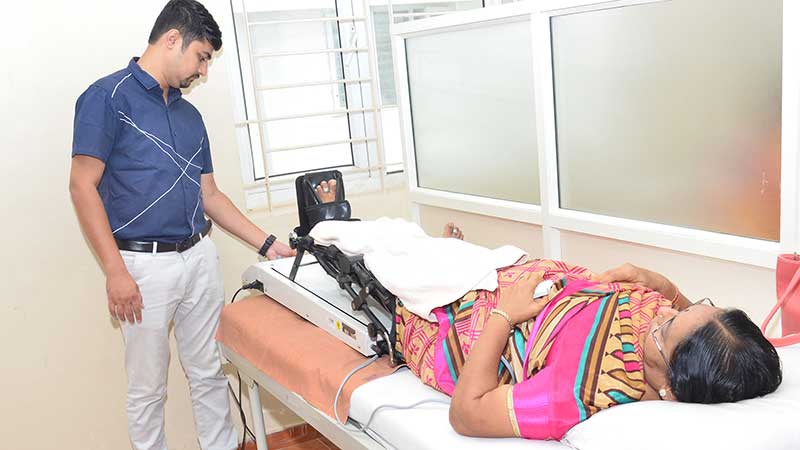 Physiology explains the functioning interactive systems which enables existence of normal health of an individual. The Department has well equipped laboratories, built to meet the latest infrastructural and international standards. Post-graduate training in the specialized field involving research activities has started since 2011.
Department has Hematology lab with 80 Microscopes, Clinical Physiology lab equipped with Tread-Mill Test Machine, Bicycle-ergograph, Lab-Tutor, Digital Electrocardiograph, Stethographs, Ergographs, Perimeter's etc for undergraduate teaching. Mammalian and Amphibian Lab is equipped with latest instruments for postgraduate teaching.
With use of best teaching materials and latest equipments, the qualified faculty at the department aims at guiding their students in the analysis, comprehension, critical evaluation and application of knowledge with their in depth experience in both theoretical & practical skills.
Department provides clinical services and research facility in specialised fields like: Cardio-Physiology (Heart rate variability and autonomic function tests), Neuro-Physiology: (Brain Stem Evoked response Audiometry (BERA), Auditory Evoked Potentials, Visual Evoked Potentials), Pulmonary-Physiology (Computerized Pulmonary function tests).