Radiology's Overview: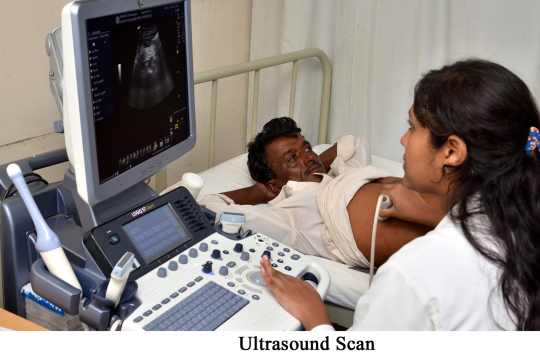 The advancements in imaging Science have given valuable insight into the most elusive part of human body with ultra-modern advanced technologies
The Department of Radio - Diagnosis at SSIMS&RC is equipped with ultra modern machines, which strives to meet the needs of the patients and clinicians as regards to the diagnostic imaging and image guided therapies.
Its stated objective is to provide high quality & advanced imaging , ultrasonography, interventional diagnostic and therapeutic procedures, in addition to the outstanding comprehensive education based teaching programme.
The Faculty performs over 300,000 diagnostic studies and therapeutic procedures each year. The department is in the process of procuring & establishing 128 slice Computerized Tomography (CT), PET, SPECT and Pediatric Imaging facilities.
Well equipped department with state of art facilities under one roof for patients of Central Karnataka.