International CME in Pathology - Autopsy Pathology & Surgical Pathology of Brain, Date 6th and 7th July 2009
International CME in Pathology was conducted on 6th and 7th July 2009 on Autopsy Pathology and surgical pathology of Brain. Dr. Sushama Patil, Faculty, Dept of Pathology and Immunology, Division of Neuropathology, Washington University of Medicine, St. Louis was the resource person. The CME was organized jointly by Dept of Pathology, SSIMS&RC and JJMMC. Around hundred pathologists and post graduates attended the same. There was a live demonstration of brain cutting on 6th, followed by surgical pathology lectures and interactive discussion on 7th July.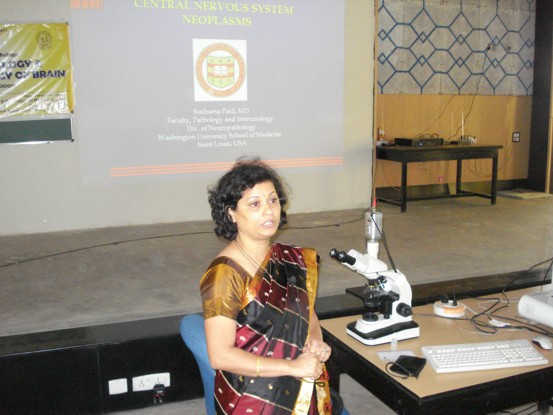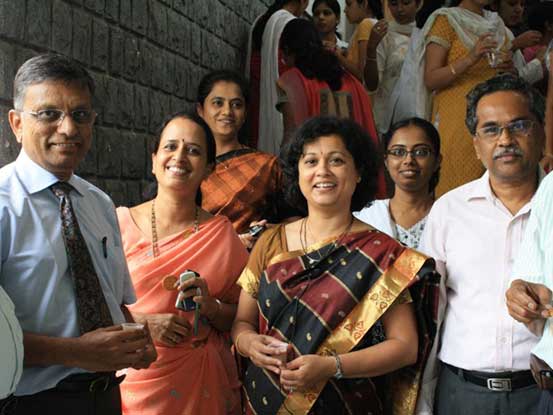 An Update on Transfusion Medicine
Blood transfusion science is an infant growing fast changing continuously and presenting a great potential for research and future development. To be able to grow, transfusion science needs to be nurtured with steady flow of new knowledge. Dept of Pathology in association with Indian Red Cross Society, Davangere conducted CME 'An Update on Transfusion Medicine' on 27th March 2010 at SSIMS&RC, Davangere.
An interesting academic platform to the clinicians, pathologists, Blood bank officers, postgraduates & blood bank technicians was provided with the help of following guest lectures
Transfusion practice in clinical medicine: Dr. Uma Bai K R
Blood switches: Dr. Shivaram C
Apheresis & Stem cell-clinical applications: Dr. Shivaram C
Transfusion reaction in clinical practice: Dr. Nandakishore
What is new in transfusion medicine?: Dr. Ramesh B.H
This CME provided an ideal opportunity for the delegates to interact with guest faculty and discuss on recent advances & practices in transfusion medicine. Around 150 delegates from various parts of Karnataka & from Calicut participated and contributed to the success of CME.
Organizing Chairman : Dr.Shashikala. P, Prof & Head, Pathology.
Organizing Secretary: Dr.Basavaraj P.Bommanahalli, Asst Prof, Pathology.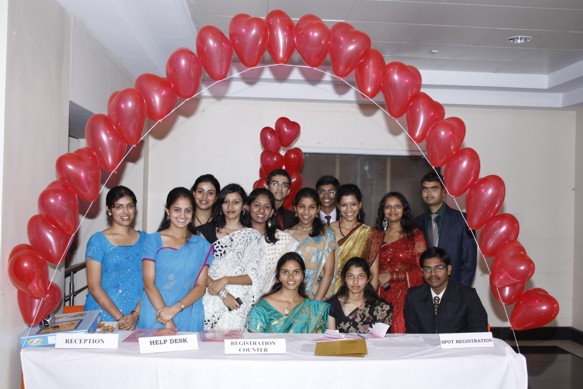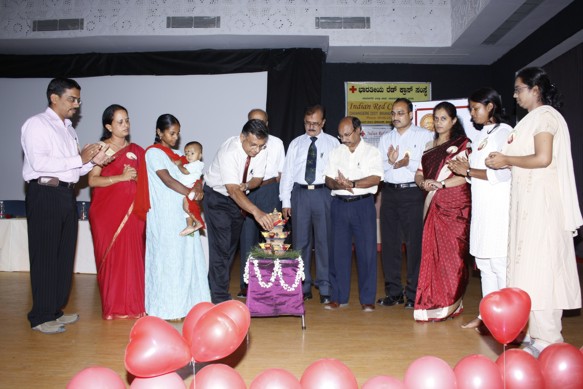 "IMMUNOHISTOCHEMISTRY WORKSHOP" ON 26TH JULY 2011 AT DEPARTMENT OF PATHOLOGY SSIMS & RC, DAVANGERE
From routine H and E sections, surgical pathology has progressed to special stains, enzyme histochemistry, tissue culture, electron microscopy, immunohistochemistry and molecular biology. As with all new developments in medicine, these methodologies have gone through a life cycle of unrestrained enthusiasm, disappointment followed by a more sober and realistic approach. The most profound impact on the way we practice histopathology today has been of Immunohistochemistry (IHC) - a powerful and cost effective tool applicable in light microscopy. It is 'an aesthetic component to practice histology', which validates the morphologic judgment pathologists make.
Workshop on immunohistochemistry was conducted at S S Institute of Medical sciences and Research Centre in collaboration with College of Dental Sciences Davangere. Function was inaugurated by Dr V. V. Subba Reddy Principal CODS and Incharge Principal Dr. K.G. Basavarajappa . Preamble about the workshop was given by Dr Shashikala P., Professor and Head, Department of Pathology, SSIMSRC. Dr Linganagowda S. Patil ,Oncosurgeon was felicitated on this occasion for his contribution to the Medical Field. Dr. Kavita G.U. welcomed the gathering and Dr.Manjari delivered the vote of thanks. Function was organized by Dr. Deepti Pruthvi, Dr. Madhushankari G.S and Dr . Praveen S.B.Workshop was conducted by Mr. Sridhar L, CEO of Nucleus Technologies Bangalore.
34th Annual Conference of Karnataka Chapter of IAPM was conducted at SSIMS & RC on 02-11-2007 to 04-11-2007
Pre conference CME was arranged on 2nd Nov 07. Cytopathology, Histopathology & Haematology slide seminar were conducted by eminent pathologists.
Dr. Shashikala P conducted a Histopathology slide seminar an interesting lesions. Dr. Annamma Kurien, Professor & Head, Dept of Pathology, MMMC, Manipal conducted hematology slide seminar. Dr. Pinto R G W, Professor & Head, Govt. Medical College, Goa conducted Histopathology slide seminar. Dr. Chatura K R and Dr. Prakash Kumar conducted slide seminars. Around 200 postgraduates from different parts of Karnataka attended the CME.
The CME was inaugurated by Dr. H Gurupadappa, Director PG Studies, Smt. Kiruwadi Girijamma, Governing Council Member, Presided over. Dr. P Nagaraj, Principal, SSIMS & RC, Dr. H R Chandrasekhar, Principal, JJMMC, Dr. Shashikala P, Dr. S S Hiremath were the organizing secretaries.
The programme was held at S S Auditorium in the hospital block.
03/11/2007: 34th Annual Conference was held at SSIMS & RC.
The conference was inaugurated by Sri. Shamanur Shivashankarappa, Hon Secretary, BEA. BEA Governing council members Sri. A S Veeranna, Sri. A C Jayanna, Sri. R L Ramanand, Smt. Kiruwadi Girijamma, KCIAPM, President, Dr. Saraswathi, Secretary, Dr. N.K Alva were present.
04/11/2007:
Dr. K P Aravindan Professor of Pathology, Calicut delivered. Dr.M.R Partha Sarathy, Dr.A.V.Ramaprasad silver headed cane oration-Paradigm of Appendix.
Dr. Asitava Mondal spoke on Mediastinal lesions and conducted slide seminar.
Dr. S Sathynarayan conducted cytology slide seminar.
Banquet at Genesis retreat was on 3rd Nov 07 students of SSIMS&RC and JJMMC participated in cultural programme.
The following posters were presented by staff of SSIMS & RC
Follicular variant of papillary carcinoma thyroid-metastasis to scalp. Dr. Shashikala P, Dr. Prathima K M, Dr. Sudheer Kumar A
Cervical thymic cyst in adult. Dr. Shashikala P, Dr. Praveen D S, Dr. Kavita G U
Ulcerative lupus vulgaris of penis – A Rarity. Dr. Shashikala P, Dr. Deepti Pruthvi, Dr. Jagannath Kumar, Dr. Madura C, Dr. L S Patil
Epidermoid nodular hidradenoma, knee joint-A case report. Dr. Shashikala P, Dr. Prathima K M, Dr. Ramesh Babu K, Dr. Muniappa.
Carcinoma cervix with metachronous skin metastasis - A rare presentation. Dr. Shashikala P, Dr. Muniappa M, Dr. Prathima K M
Dr. Kantirava Balasaraswathi, Dean, SSIMS&RC presided over the valedictory function on 4th Nov 2007.
STATE LEVEL CENTURION SLIDE SEMINAR – 25th & 26th MARCH- 2017
"Centurion slide seminar" was organized by the Dept. of Pathology SSIMS & RC in association with Academy of Pathology on 25th & 26th of March- 2017. The slide seminar hosted several well versed pathologists from in and around Karnataka who shared their knowledge on specific biopsy cases which comprised of 100 slides from 07 pathologists. The seminar was inaugurated by Dr. H.R. Chandrashekhar, former Principal JJMMC, DVG. Dr. Shashikala. P, Organizing Chairman, HOD, Dept of Pathology gave the preamble of the seminar. Dr. Niranjan Murthy B. Dr. Aparna Gangoli, Dr. Raja Pratibhan S.R , Dr. Annapoorni S, Dr. Kishan Prasad. H.L, Dr. Bindu Rani S. and Dr. Veena. S were the distinguished speakers. Dr. B.S. Prasad, Principal, presided over the function & Dr. Kalyani R, secretary of Academy of Pathology was the chief guest Dr. Rajashekar K.S, Prof. & Head Dept of Pathology, JJMMC was the KMC observer. Other invitees Dr. N.K. Kalappanavar, Medical Director, SSIMS & RC, Dr. Prakash Kumar Prof. of Pathology, Dr. Suresh Hanagavadi, Dr. Shadakshari, Dr. Vani were present during the function. All the speakers were felicitated by the organizing team. 80 post graduates from Goa, Bangalore,Gulbarga, Bellary, Bellur, Dharwad, Mangalore & Tumkur took part in the mega event of this academic feast. Certificates were handed over to the participants with 04 KMC credit hours & a memento to the HODs of each college as a token of gratitude.
Dr. Kavita G.U and Dr. Deepti Pruthvi were the organizing secretaries. Dr. Sonam S. Nandyal Treasurer Dr. Gunpreet Anand was the organizing joint secretary. and Dr. Shwetha J.H, Dr. Neetha Y , Dr. Balaji were the organizing committee members.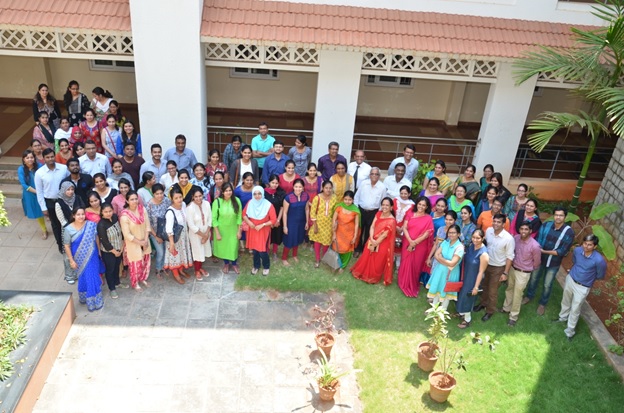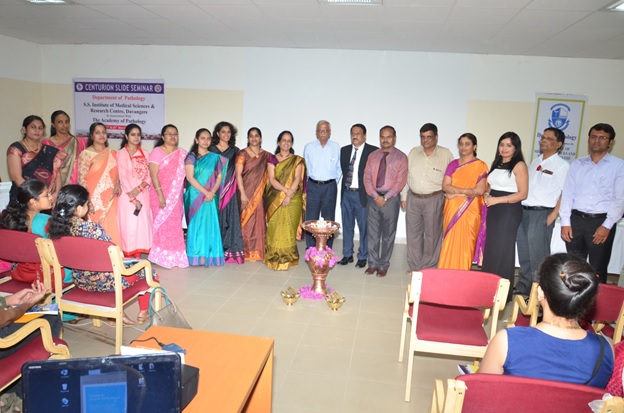 KAPCON 2017
30/8/17, 31/8/17, 1/9/17
The 44th Annual conference of Karnataka chapter of Indian Association of Pathologists and Microbiologists was organized by the Department of Pathology, SSIMS & RC at the college auditorium on 30/08/2017, 31/08/2017 and 01/09/2017. Around 375 delegates participated in the conference. Preconference CME was conducted on 30th Aug. and was inaugurated by watering of plant by Dr. Kalappanavar, Dr. Arun Kumar, Dr. Shashikala. P, Dr. Kavita. G.U, Dr. Deepti Pruthvi. A feast of scientific sessions followed. Executive committee meeting of KCIAPM members took place in the evening.
The first day of conference 31st Aug was inaugurated by lighting of lamp. Sri A.C Jayanna was the chief guest. Dr. M.R Parthasarathy and Dr. A.V. Ramaprasad. Oration was given by Dr. Radhika Srinivasan, scientific sessions followed . Post lunch session consisted of oral paper and poster presentation by delegates. A sumptuous banquet was organized in the evening. General body meeting was conducted and Dr. Shashikala. P was elected as president of KCIAPM and Dr. Deepti Pruthvi was elected as an executive committee member.1st Sept, second day of conference scientific sessions continued. Final paper presentation for best paper was carried out. Valedictory function followed award distribution for best paper and poster. Speakers from vasion parts of the country who gave thir deliberations during the scientific sessions. Dr. Chetan, Dr. Thota Asha, Dr. Usha Kini, Dr. Adarsh, Dr. Arvinder, Dr. Annapoorni, Dr. Sanjay Pai, Dr. Sushma, Dr. Alok, Dr. Anusha & Dr. Ravi Kumar were the speakers from various parts of the country who gave their deliberations during the scientific sessions.
The conference was unique in its accent on eco friendly aspects and the effort to include social responsibility as a part of the conference.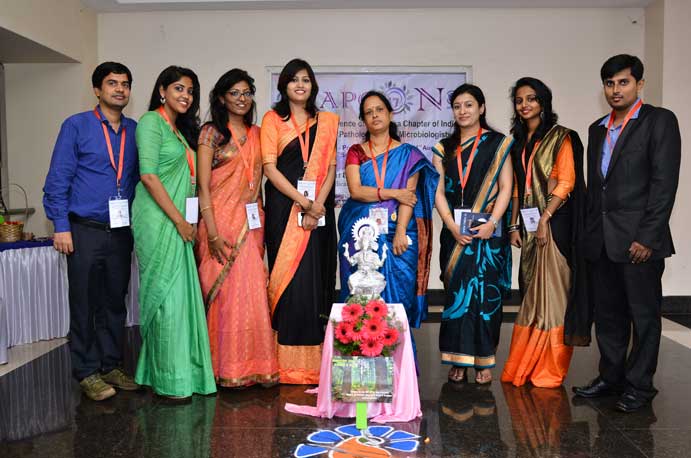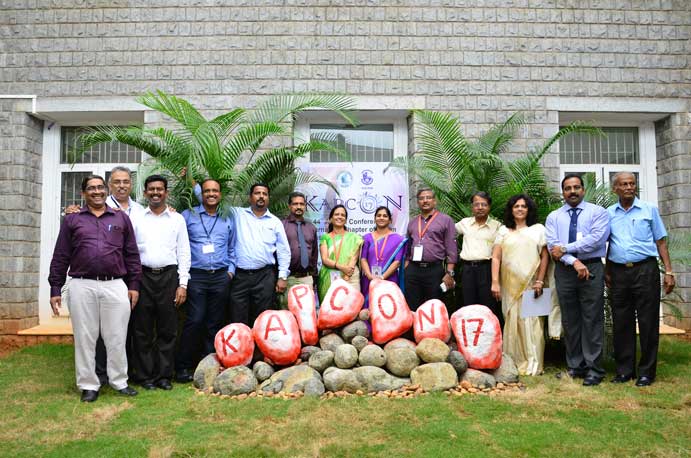 Continuous Surgical Education - Basic Laparoscopic Skills: Hands on workshop on 7th& 8th march 2020.
In this era of minimal scars and limited access surgery, a continuous surgical education was held by the Department Of General Surgery SSIMS and RC on Basic Laparoscopic Skills and Hands on workshopon 7th and 8th of March 2020.
The Scientific feast included 4 lectures and poster presentations followed by hands on training workshop.
Dr Basavarajappa M-, Professor and Unit HeadDepartment of General Surgery, SSIMS &RC :Basic Principles Of Laparoscopic Surgery.
Dr Anantharaju G S-Associate Professor, Department ofGeneral Surgery, SSIMS &RC:Basic Laparoscopic Skills.
Dr Rashmi Hedge –Professor and Unit Head Department of OBG , SSIMS & RC : Basic Laparoscopy in Gynaecology.
Dr M G Prakash- Professor and Surgical Gastroenterologist, JJMMC : Basic Laparoscopic Procedures.
Followed by a hands on training session which took place in a modifiedmultiaxial volvo bus containing high end laparoscopic training simulatorsbyJohnson and Johnson.About 43 delegates were trained in different sessions of 2hr each spread across 2 days. The two days were put to good use by all the postgraduates.
Poster presentation competition by final year undergraduate students was indeed a marvellous showcase of hidden talent.
Dr Anantharaju G S and Dr Vikram S Bsuccessfully completed the 1St Advanced Emergency Abdominal Surgery Course held at K S Hegde Medical Academy Mangalore, from 30th January to 1st February 2020.
Dr L S Patil , Dr Basavarajappa M, Dr Sahana M P , Dr Ravishankar Y R and Dr Vivekanad D attended the ASI State conference held in bangalore 14th to 16th February 2020. Dr Sahana M P won the second prize in poster presentation.
Dr Zameer Ulla T ,was a faculty at the International Conference On Minimal Access Hernia Surgery hosted by GEM Hospital Chennai on 5th to 7th march 2020