The Department conducted a CME in Microbiology, with the theme "SUPERBUGS V/S WONDERDRUGS" on 12th July 2008. The guest lectures were delivered by
Dr. G.S. Vijay Kumar, Professor & HOD of Microbiology, JSS medical college, Mysore on the topic "Antibiotic policy in teaching hospital"
Dr. H. Srinivasa, Professor & HOD of Microbiology, St. Johns Medical College, Bangalore on the topic "Nosocomial infection"
Dr. A.R.Hanumanthappa, Professor of Microbiology,

SSIMS & RC

, Davangere on the topic " MRSA"
Dr. K.G.Basavarajappa, Professor & HOD of Microbiology, SSIMSRC, Davangere on the topic " Drug resistance in bacteria-An overview"
More than 300 delegates, PG students, nursing students attended the CME.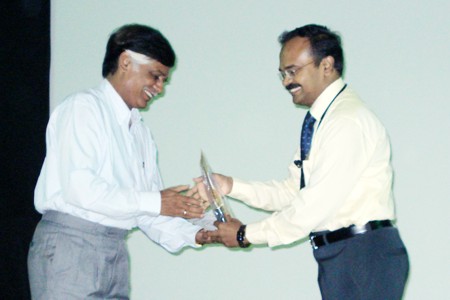 A NATIONAL MICROBIOLOGY CME & WORKSHOP on EMERGING INFECTIOUS DISEASES was conduced by Department of Microbiology on 9th October 2010.
The key note address of CME was given Dr.K.G.Basavarajappa Professor & HOD Department of Microbiology. He gave a brief account of various emerging infections, its prevalence, risk factors, and its control.
The first guest speaker was Dr.C.S.Patil Principal, SN Medical College, Bagalkot. He spoke on emerging bacterial infections with main reference to tuberculosis and malaria.
Dr. M.B. Nagamoti Professor, Department of Microbiology JN Medical college, Belgaum he emphasized role various viruses causing emerging and reemerging infections.
The National CME was enriched with Hands on Training on Rapid Serological tests by SD BIO STANDARD DIAGNOSTICS (P) LTD to all post graduate delegates who has come from all over Karnataka.
In the continuation of the vision of SSIMSRC, Department of Microbiology is conducting National CME and workshop on Role of molecular techniques in the diagnosis of infectious diseases.
Improvements in diagnosis, treatment and prevention of infectious diseases and cancer are closely lined to the development of state-of-the art techniques and the future progress of infectious diseases research. The dissemination of information about current and future techniques and infectious diseases treatment from the researchers developing the treatments to the physician who treat the patients is crucial in order to ensure advances in infectious diseases and cancer treatment, diagnosis, and prevention.
It is the advances on the cutting edge of translational research that bring about improvements in patient care. Dissemination and exchange of ideas about current and future techniques are imperative to expanding the knowledge base of physicians and thereby, creating a higher standard of care for the patients.
The plenary sessions are designed to describe the latest laboratory breakthroughs in the context of the potential impact on patient care. Topics include advances in molecular epidemiology and workshop on real time PCR for diagnosis of infectious diseases. The invited guest and the topics delivered are as under:
Dr.Finn Zedler, Ph, D., Molecular Biologist, QIAGEN, Germany. He spoke on UTILITY OF REAL TIME PCR IN THE DIAGNOSIS OF VIRAL DISEASES.
Dr.Anand Monoharan Scientist, Dept. of Medicine & Infectious Diseases CMC, Vellore. He spoke on MOLECULAR METHODS IN THE DIAGNOSIS OF BACTERIAL INFECTIONS.
WORKSHOP – Demonstration & Interpretation of HCV & HIV by REAL TIME PCR by Mr.Naresh, Application specialist Manager, QIAGEN.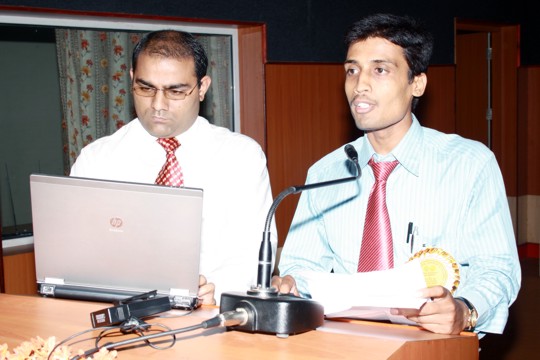 More than 300 delegates across the country participated.
VECTOR BORNE DISEASES
First lecture was given by Dr. Arun Kumar G, Director of Manipal Virology research centre on Vector borne viral diseases.
Second lecture was on "Rickettsiosis "by Dr. H Srinivasa, Professor, Department of Microbiology St' John's Medical college Bangalore.
The CME was followed by Quiz competition and Poster presentation for the Post graduate students.
Nearly 150 delegates from all over Karnataka participated in the CME.
State Level Microbiology Quiz
State Level Microbiology Quiz for Second year MBBS students was conducted on 23rd of September 2017 Quiz was inaugurated by Dr B.S.Prasad, Principal, Dr K G Basavarajappa HOD, department of Microbiology. Dr.Satish S Patil Associate Professor conducted the inauguration programme, Dr. Shama Taj, Assistant professor welcomed the dignitaries. Dr.Raghukumar.K.G Professor, proposed vote of thanks.
The following faculties were the Quiz masters
Dr.Jayasimha.V.L, Professor
Dr.VinodKumar C.S, Professor
Dr.Shwetha.V.R Senior resident
The following faculties were the Quiz Judges
Dr.Raghukumar.K.G, Professor
Dr. Satish S Patil Associate Professor
Dr. Shama Taj.K.R
35 teams from 19 Medical colleges participated in this quiz programme. The quiz had three rounds; Preliminary round (written) followed by Semifinals & Final rounds.
1st place prize won by Father Mullar Medical Institute of Medical Sciences, Bangalore.
2nd place prize won Kasturba Medical College Manipal
3rd place prize won Bangalore Medical College Bangalore
Consolation prizes: 4th place prize won Al-Ameen Medical College,